For et par uker siden fikk jeg være med på noe utrolig spennende. I strålende solskinn kjørte vi oppover mot Kjeller flyplass i Lillestrøm. Dette er Norges eldste flyplass og skal også være en av de eldste i verden (fremdeles i drift). Vi skulle få være med opp i et gammelt veteranfly og ta en runde inn over Oslo. Jeg var naturlig nok veldig opptatt av hvilket antrekk jeg skulle ha på. Likevel kom det mye i veien og planleggingsprosessen ble nokså kort. Det siste jeg iførte meg på veien ut var den mørkegrønne alpeluen min. Mamma og jeg spøkte med at dette fikk meg til å se ut som en fransk motstandsarbeider for andre verdenskrig. Lite visste jeg da at flyet vi skulle opp med faktisk var fra Frankrike.
A couple of weeks back I got to take part in something incredibly exciting. In glorious sunshine we drove up to Kjeller airport in Lillestrøm. This is the oldest airport in Norway. We were going to fly with an old plane over Oslo. I did not have much time to plan my outfit this time. The last item I grabbed on my way out was my dark green beret. My mom and I had quite the laugh, since the hat made me resemble a French resistance worker from WW2. I had no idea that the plane actually was made in France.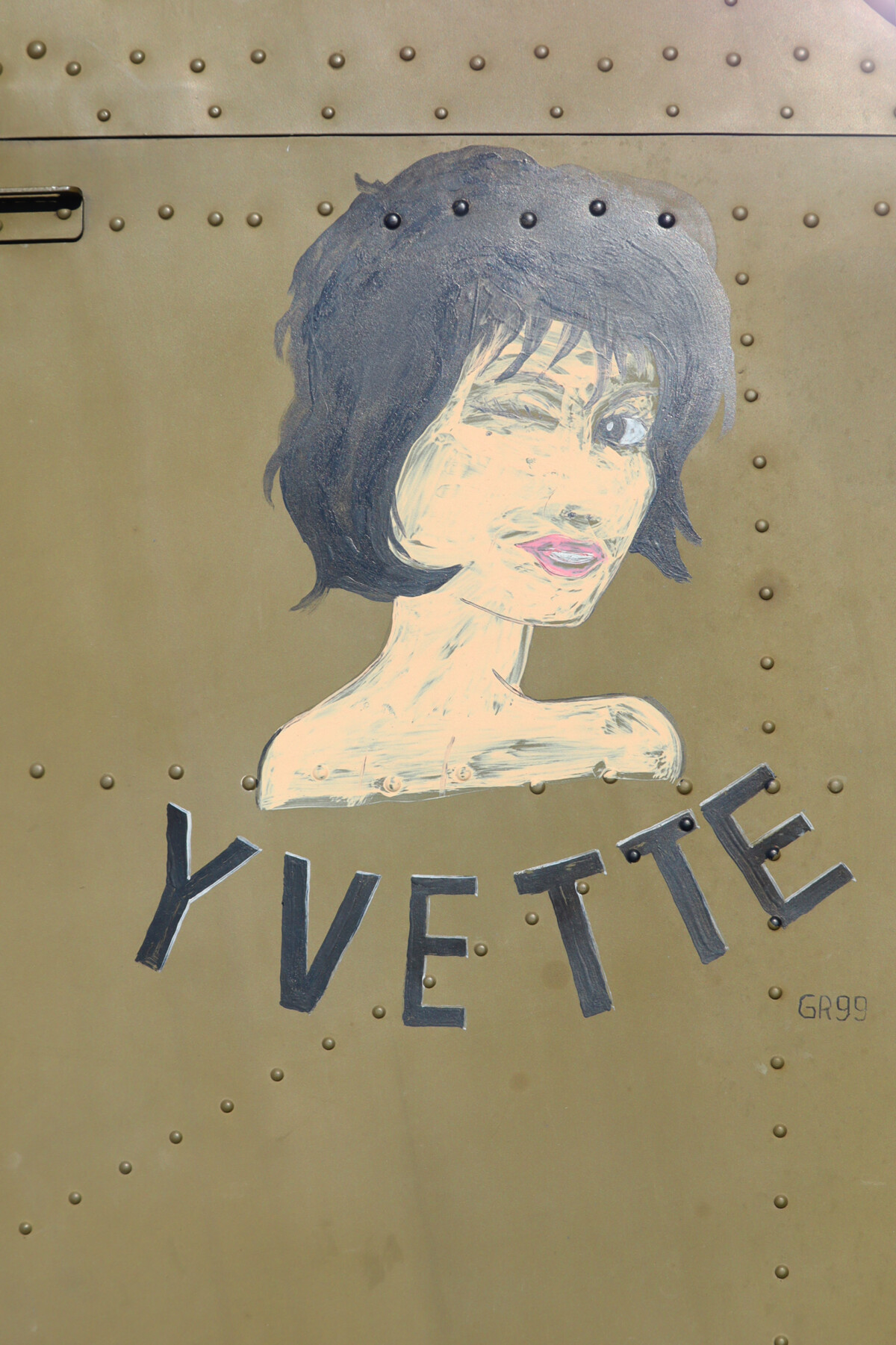 Mens vi gikk over den asfalterte plassen fikk vi øye på henne. Militærflyet med tilnavnet "Yvette" er malt i ulike grønntoner og har 6 burgunderrøde seter. Flyet av typen MH.1521 Broussard ble designet av Max Holste, på oppdrag av det franske militæret. Flyet var første gang på vingene 17.november 1952. Det ble produsert i underkant av 400 eksemplarer av dette flyet. 150 av disse var aktive under Algeriekrigen.
Our plane for the day is nicknamed "Yvette". She is painted in different shades of green and has 6 burgundy colored seats. The MH.1521 Broussard aircraft was designed by Max Holste, on behalf of the French military. The aircraft had its first takeoff on November 17, 1952. Out of close to 400 produced airplanes, 150 were active during the Algerian War.
Tanken på å fly høyt over bakken i et veteranfly var noe skremmende, likevel har jeg aldri følt meg tryggere. Vår flyger var svært rolig og vi følte oss utrolig godt ivaretatt. Jeg fikk også gjentatte komplementer for tidsriktig antrekk. Latteren trillet lett når vi spøkte med at jeg kunne holde "stil-kurs" for gutta der oppe. I anledning av flyturen hadde jeg funnet frem min beste zoomlinse. Målet var å fange mange fine motiver underveis. Etter eget ønsket skulle vi fly inn over Oslo og videre ut mot Nordstrand.
The thought of flying in an older airplane was somewhat frightening, yet I have never felt more safe. Our pilot was extremely calm and we felt incredibly well taken care of. I also received several compliments for my outfit. At our own request, we were to fly over Oslo and then towards Nordstrand.
Når vi seilte innover byen fikk vi straks øye på flere kjente signalbygg.
While coming in low over the city center, we immediately spotted some recognizable buildings.
Etter en sving over Holmenkollen (full av hoppere og publikum) vendte vi nesen tilbake mot Kjeller. Landingen var like uproblematisk som da vi tok av.
After flying over Holmenkollen we headed back towards Kjeller. The landing was as unproblematic as the take off. 
Etter flyturen fikk vi være med inn i en større hangar. Denne fungerer både som utstillingslokale og reparasjonshall. Også her var jeg aktiv med mitt kamera.
After the flight we were invited into a large hangar. This particular area is used as a showroom and a repair hall.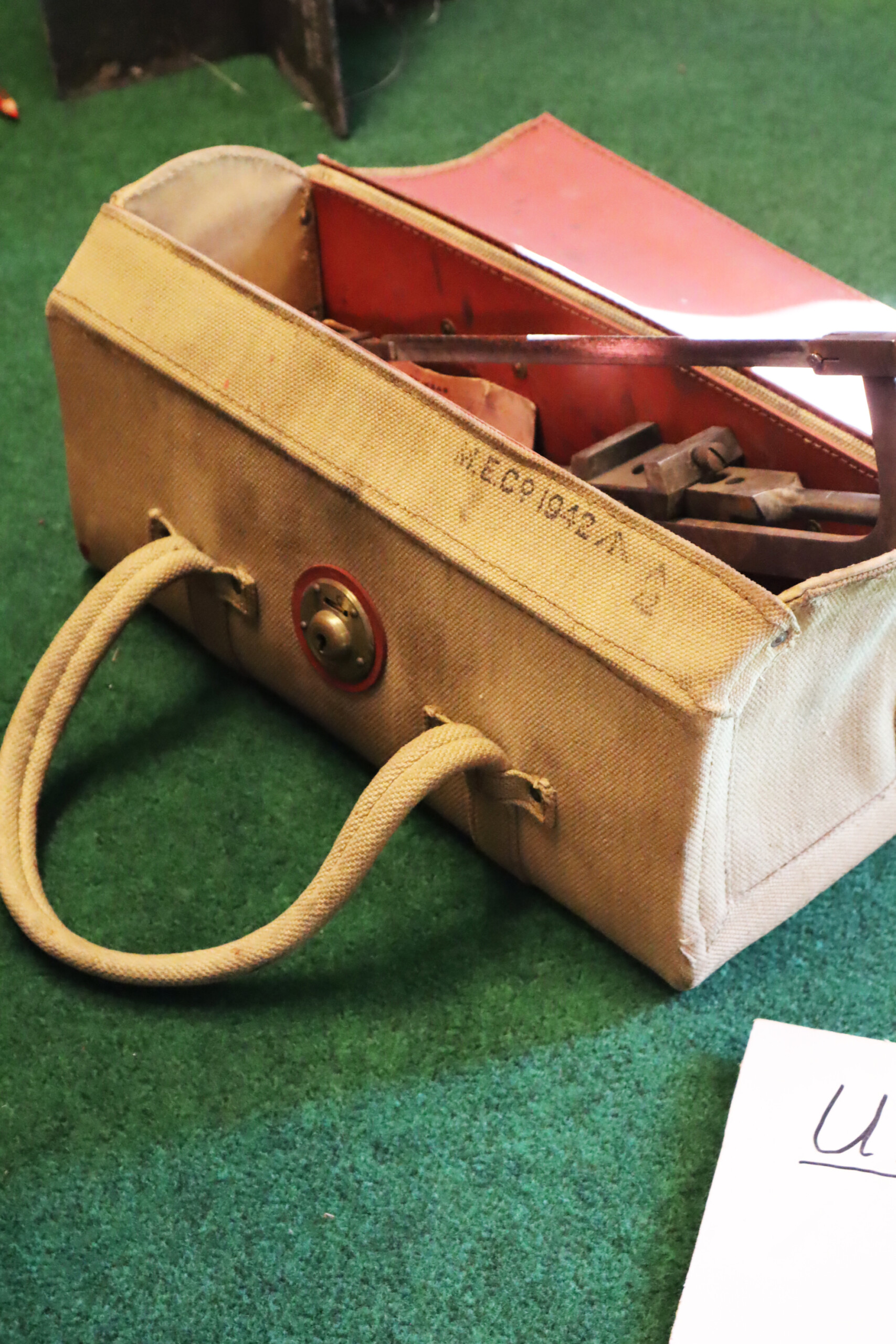 Kjeller er en unik og historisk flyplass drevet av engasjerte ildsjeler. Ulike miljøer og klubber arbeider sammen om å ta vare på og videreføre arven. Et av målene er å videreutviklet stedet til et mer levende område med tilgang for publikum. For å kunne igangsette ulike planer og prosjekter trenger de all den hjelpen de kan få. Det var utrolig spennende å se en litt av dette historiske området.
Kjeller is a unique and historic airport run by enthusiasts. A diversity of clubs are working together in order to preserve it and pass on its legacy. A future goal is to further develop the airfield into a more active and inviting area. In order to initiate various plans and projects, they need all the help they can get.